Empowering
professionals with
real-time data insights
Sensor data analytics and infrastructure intelligence solutions created by industry leading experts.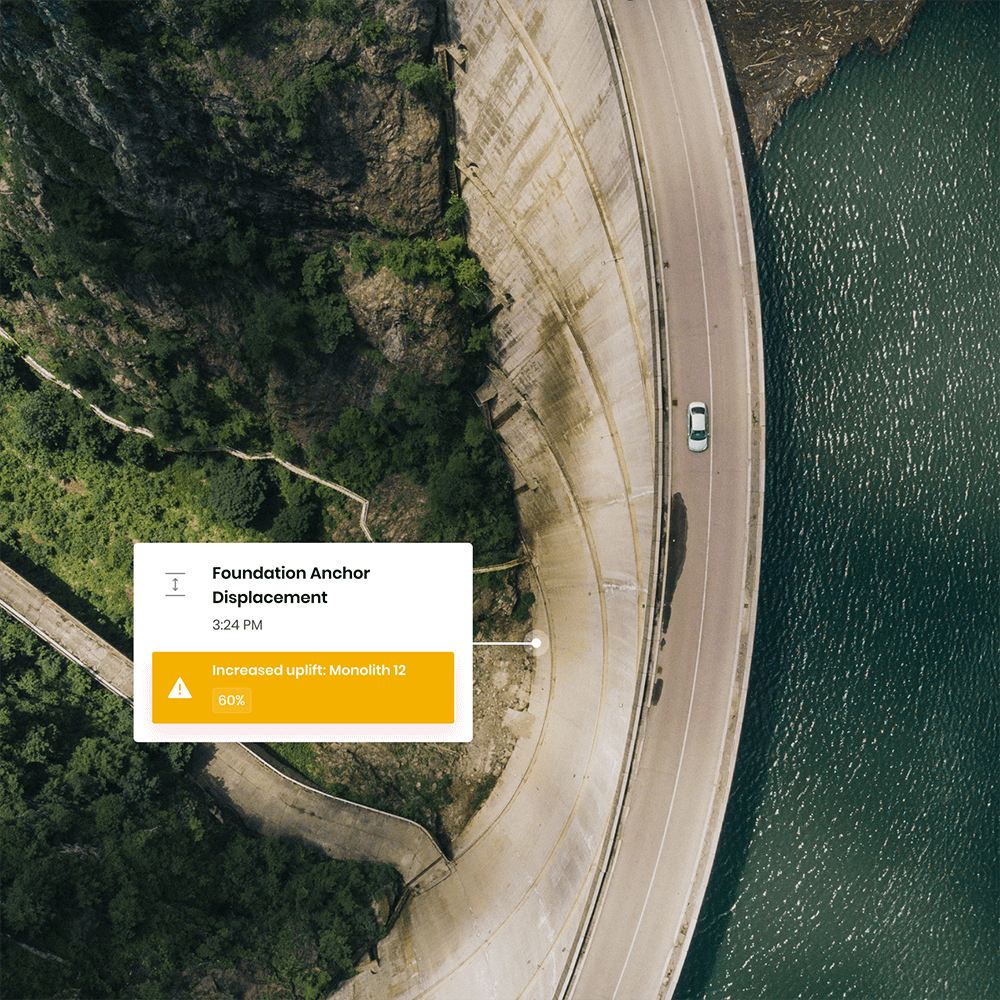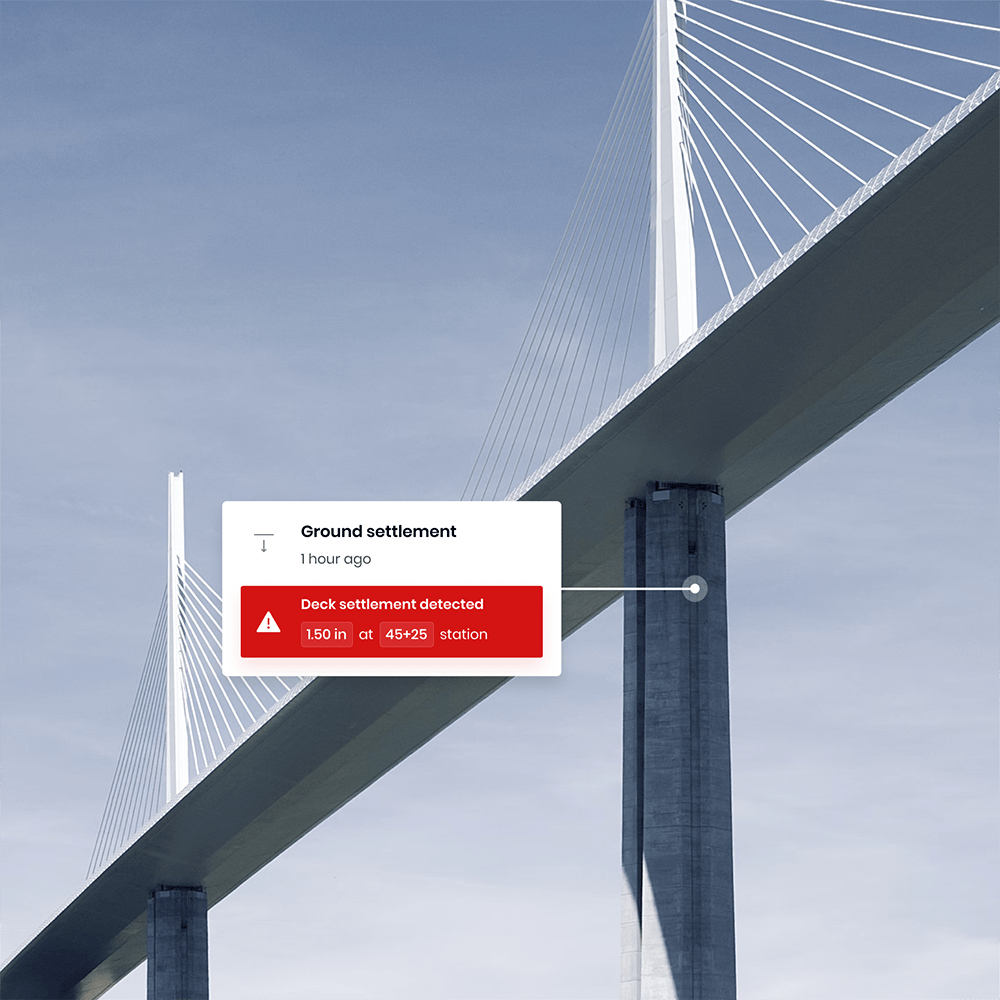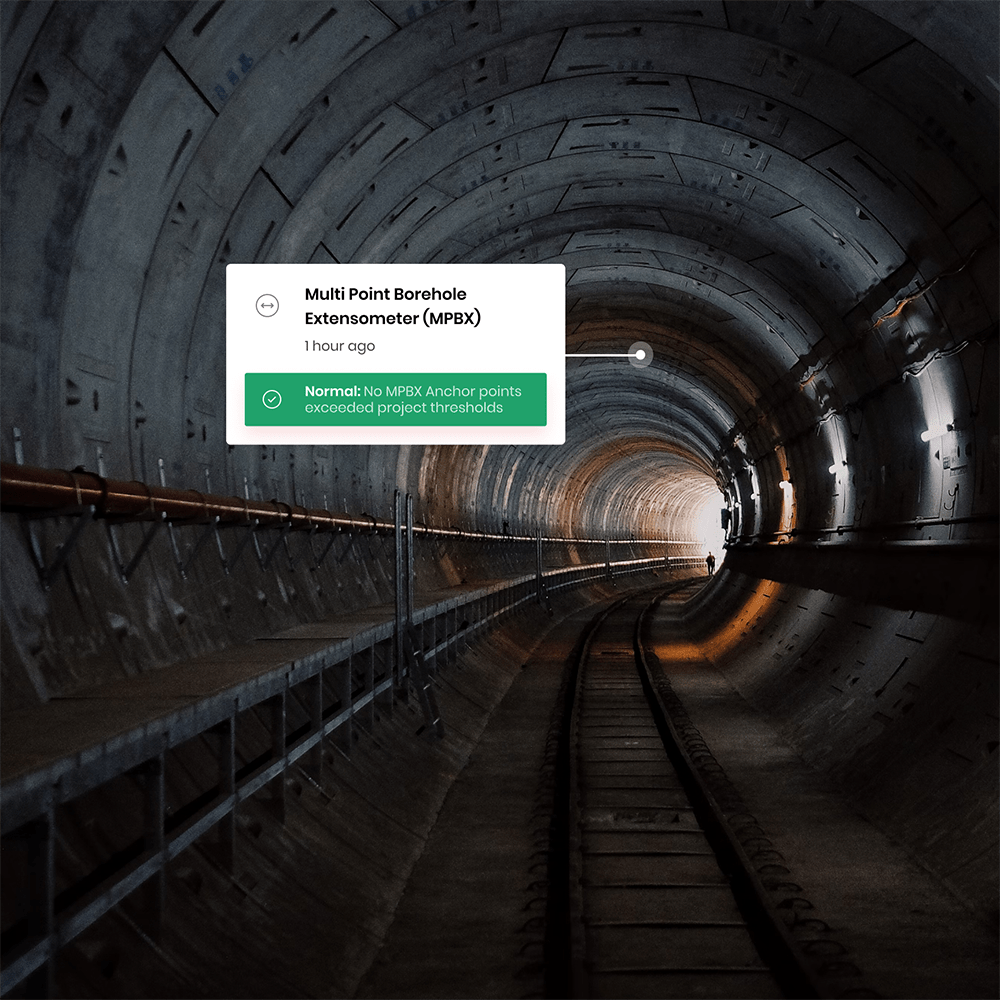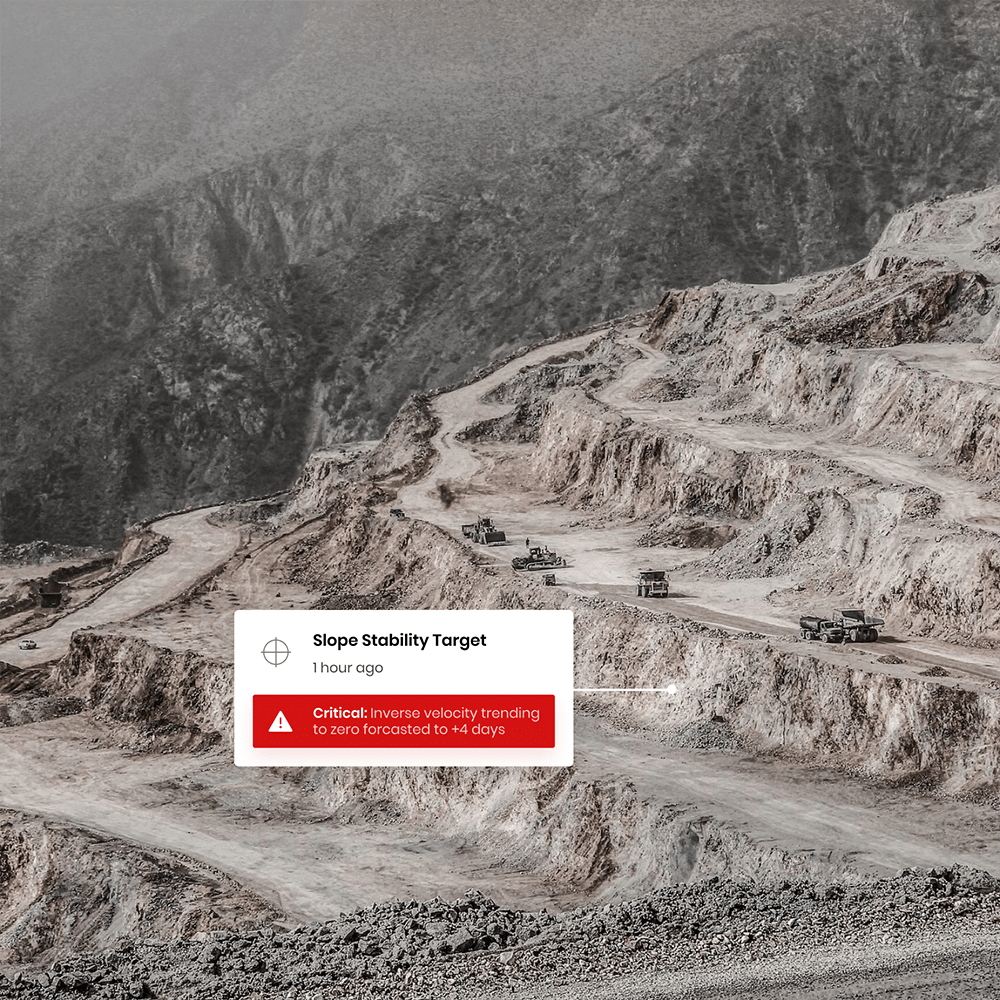 September 20, 2023 • Event
Bentley Infrastructure IoT Summit 2023 – Spaces are limited! Register Now! Learn more.
Complete solution

to monitor, analyze and
manage all sensor data
Integrate with any sensor and IoT device required by your project — no vendor lock-in
Make sense of your data with powerful dashboards, visualizations, and analytics tools
React instantly to critical sensor readings with custom alarm notifications
Keep all stakeholders informed with custom alarm notifications with fine-grained user roles and customized reports
With 30+ years of experience across industries,

we've built a platform that fits the unique needs of each industry
Dams
Reservoir level ∙ Seepage ∙ Outflow ∙ Structural displacement ∙ Ground deformation ∙ Strong force motion ∙ Pore pressure ∙ Crack propagation
Mines
Slope stability ∙ Groundwater dewatering ∙ Dust level ∙ Heap leach performance ∙ Water quality ∙ Bathometric pond level ∙ Tank level
Civil Constructions
Vibration ∙ Noise, and Dust monitoring ∙ Support-of-excavation performance ∙ Structural deflection ∙ ground movement, and geotechnical monitoring
Tunnels
TBM ∙ Prism ∙ GIS ∙ Surveying
Roads & Railways
Settlement ∙ Uplift ∙ Optical survey marker
Bridges
Deformation ∙ Vibration ∙ Structural integrity
Use it with any project, of any size.
Cost effective. Improve operational efficiency and drastically reduce labor costs
Quick and easy to setup
Intuitive to use for all stakeholders
Fully automated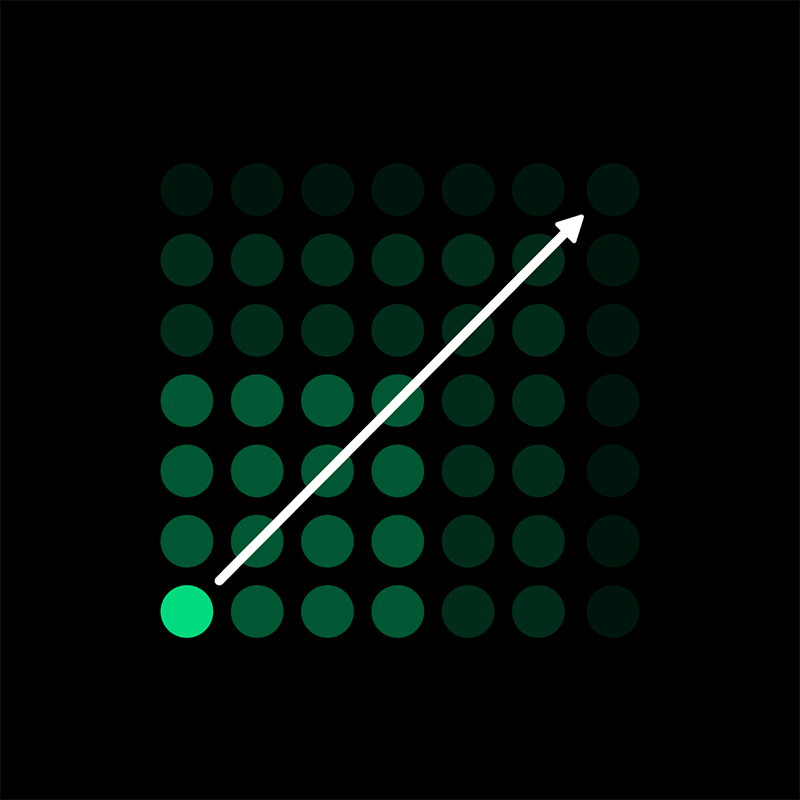 No matter your size. Be able to do your best work at any size of your company
1 or 1000+ sensors
Single or multiple projects
Tiered pricing plans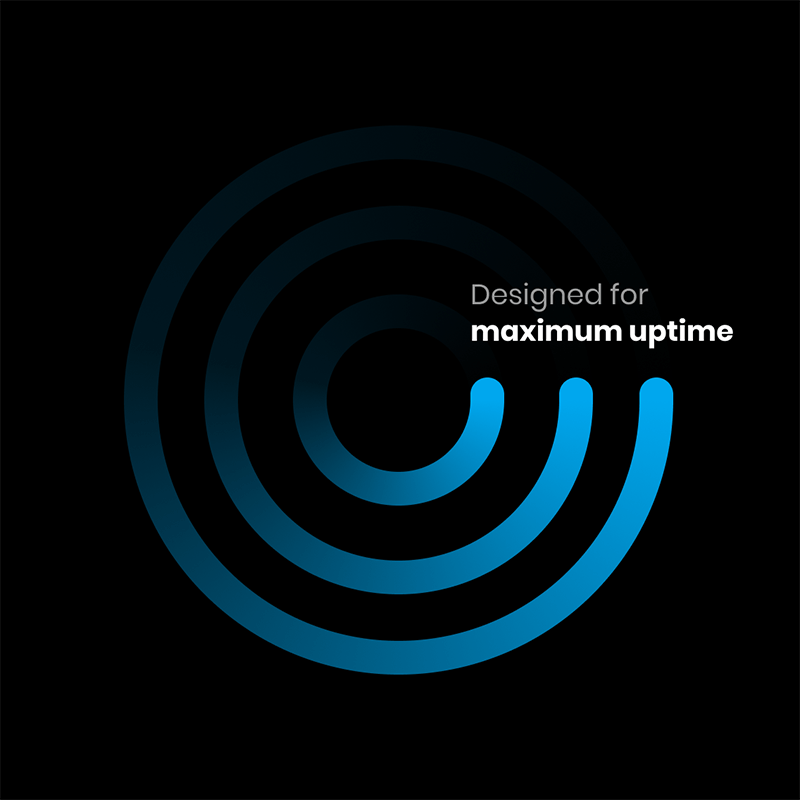 Reliable, responsive & secure. Ensure maximum uptime and security of your data
Cloud or local/offline installation
Built on the highest level of Security, Privacy and Compliance standards ensured by the Bentley Trust Center
"sensemetrics provides a truly unique edge-to-cloud based software solution for instrumentation & monitoring. As a result our clients have access to unparalleled insight into design and safety assessments of infrastructure using real-time sensor data for investigations and analysis."
Allen Cadden, Chairman
Schnabel Engineering
"VDV's ease of instrumentation data availability and multi-project control are one of the major benefits for our dam operational staff and the area management responsible for the operation of all the dams in the area."
GKM Consultants
"We chose sensemetrics because we saw firsthand how rapidly and seamlessly we could connect existing sensor implementations with a Worldsensing – Loadsensing gateway. Within minutes, we saw the live data stream pulled into the sensemetrics platform. It was literally plug-and-play at its best and has given us the ability to confidently monitor structural changes in real-time, which is critical in order to manage safety."
Miquel Llorens, CTO
3S'TECH
"VDV's extensive functionalities have enabled us to analyze the data sent by our sensors in the best possible way."
Sebastien Flawinne
Structural Health Monitoring Project Engineer
No Vendor lock-in.

Integrate with any sensor, IoT device, or data logger
| | | | |
| --- | --- | --- | --- |
| | | | |
| | | | Supports all manufacturers |
Native, no-drama integration
with all your data sensors.
Automatically retrieve, convert
and import any data 24/7.
Support for field data collection and manual data entry.
| | |
| --- | --- |
| | |
| | |
| | |
| | Supports all manufacturers |
Get started.
Our team of experts is here to help you.
Expert consultancy
Pilots or large projects
Worldwide support