Solution Partners.
Let's grow together.
Our solution and reseller partners have the skills necessary to procure, design, and implement world-class Infrastructure IoT solutions.
Provide your customer with an industry-leading sensor data monitoring solution
Manage projects easily. Simple setup and maintenance help you get more done in less time
White-labeled. Apply custom branding for your customers.
Scalable. Our system and pricing support both micro and mega projects
Reliable and secure. Highly stable and secure cloud and on-premise solutions
Ongoing innovation. We keep improving our product to meet and exceed your needs
Success team. We help you streamline your sales and marketing process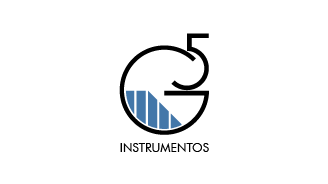 G5 Instrumentos
Brazil
G5 Instrumentos provides Instrumentation and solutions for geotechnical instrumentation, structural, automation and online monitoring of infrastructure works.
BDI
United States
BDI has been the premier provider of diagnostic testing, structural and geotechnical monitoring, and nondestructive evaluation services around the world.
Meazure
United States
Meazure is a full-service monitoring firm providing innovative and sustainable solutions to owners, designers, contractors, and public agencies.
RAMJACK Technology Solutions
South Africa, Global
RAMJACK Technology Solutions is a specialized system integrator dedicated to operations technology for the mining industry in harsh, remote and challenging regions.
TecWise
Brazil
TecWise partners with Technology leaders in designing, deploying fit-for-purpose, performance-driven solutions; always engineered to improve efficiency, safety, and productivity on local site-specific terms.
Aridus Hydro Geotechnik
Botswana
Aridus Hydro Geotechnik is a distributer of geo scientific solutions such as equipment, software and Geotech instrumentation in Water, Geotechnical engineering, Meteorology and Soil sectors.
GeoEngineering
Peru
GeoEngineering has extensive experience in the field of geotechnical instrumentation for the mining and civil engineering sector.
Position Partners
Australia
Position Partners is Australia's premier provider of positioning and machine control solutions for surveying, civil contracting, earthmoving, mining and building activities.
GKM Consultants
North America
Provides monitoring solutions services for mining, civil engineering, energy, and environmental sectors in Canada and abroad.
Partner Portal
Login to access special tools and resources.
Get started.
Our team of experts is here to help you.
Looking for a partner or want to become one? Our partner manager will help you to get the most out of Infrastructure IoT
Chris Gairns
Channel Director